Rates
Students
Employees
Guests
Day pass
6,00€
7,00€
10,00€
10 visit punchcard
54,00€
63,00€
90,00€
3 month membership incl. sauna
35,00€*
45,00€*
60,00€*
6 month membership incl. sauna
32,00€*
42,00€*
55,00€*
12 month membership incl. sauna
25,00€*
35,00€*
49,00€*

Happy Hour Day pass

(We+Fr 10am - 3pm, excl. public holidays)

4,00€
5,00€
8,00€

Happy Hour 10 visit punchcard

(We+Fr 10am - 3pm, excl. public holidays)

36,00€
45,00€
72,00€
Kid's Day Pass
5,00€
5,00€
5,00€
Kid's 10 visit punchcard
45,00€
45,00€
45,00€

Family Pass

(2 Adults + up to 3 Kids)

15,00€
20,00€
25,00€
Gear rental fee
3,00€**
3,00€**
3,00€**
* price per month
** price for each individual pair of shoes, harness, rope or belay device
Monthly memberships include entry to the sauna facilities.
The above rates are only applicable to students and employees of Leibniz University and partner Universities of the University Sports Department.
Vouchers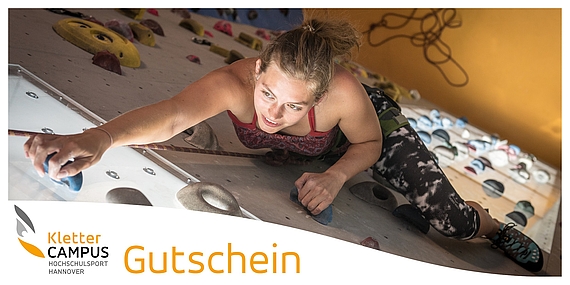 Vouchers are a perfect gift idea for your loved ones. Suprise them with a visit to KletterCAMPUS!
Vouchers are available for purchase at the KletterCAMPUS reception.