Rock climbing is an extraordinary experience
Your company event at KletterCAMPUS - sure thing!
At KletterCAMPUS, we're working to make your event an unforgettable experience. We're glad to host your corporate events, outings or teambuilding exercises here at KletterCAMPUS. Inquire about your options by contacting us - we'll gladly prepare your individual quote for your event.
Birthday Parties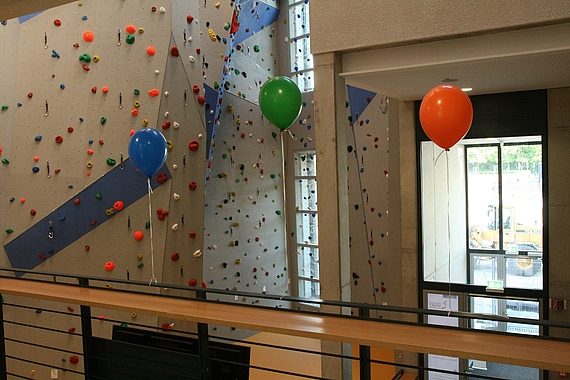 You're bored with coffe and cake? Impress your friends with an actionfilled event and celebrate your special day at KletterCAMPUS! Our experienced instructors will take care of you and your friends to make your day extra special.
No prior climbing experience or certain physical abilities required!
If you would like us to host your children's birthday parties at KletterCAMPUS, please visit here: Children's Birthday Parties
Teambuilding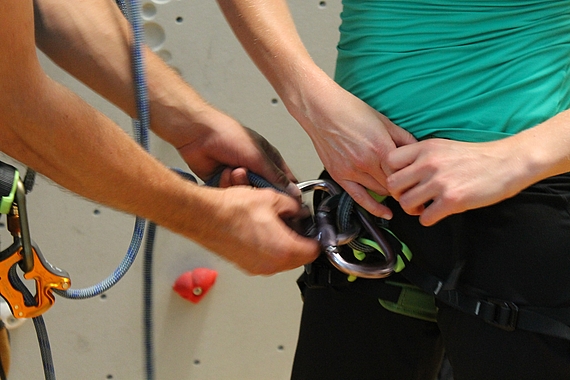 Performance, efficiency and success - all require a strong team to work. Experiencing a corporate team event together may be the first step towards a higher team spirit and increased productivity.
If you would like to bring your team even closer together, create and profit from those synergies, you should definitely contact us. Rock climbing is based on teamwork, with impressive ability to aid in teambuilding, developing interpersonal trust and leadership.
Christmas Parties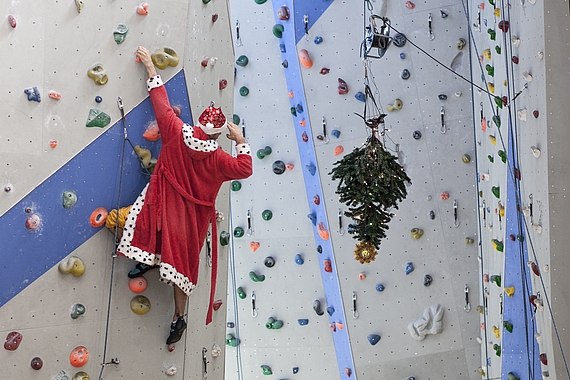 Looking to change up your christmas party routine? Your employees need more action than visiting the christmas market together?
Host your christmas party at KletterCAMPUS - celebrate Christmas with teamwork in a casual setting everyone can enjoy. Our experienced instructors will show you the ropes, no prior climbing experience or certain physical abilities required.
Incentives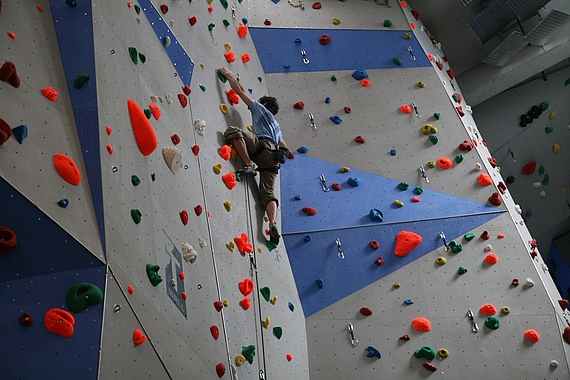 "Straight to the top!" is your company's motto?
It's ours too - and we'll gladly guide you on your way up by hosting an extraordinary day for your employees, colleagues or clients at KletterCAMPUS. With us, you and your party may spend an exciting, fun and instructive day in a setting you may not encounter in your day to day office environment.
Corporate Events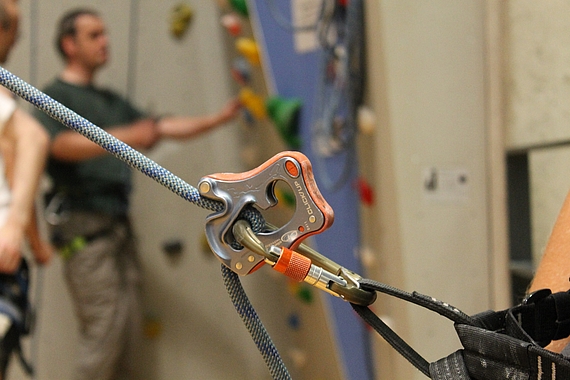 Looking for an extraordinary location for your next corporate event? KletterCAMPUS is the perfect event space for an unforgettable experience!
Company Outing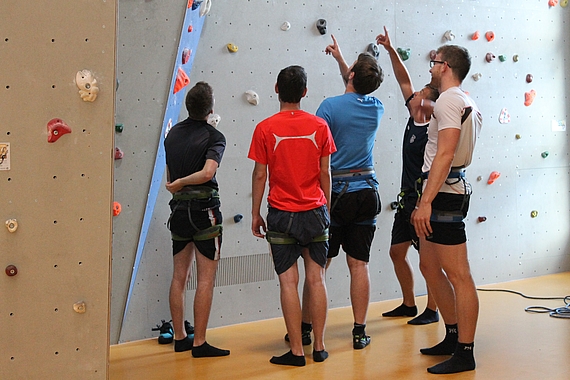 A different kind of company outing?
Excercise and athletic challenges await you if you host your company outing at KletterCAMPUS!
Guided by our experienced instructors, everyone can climb - no prior experience or certain physical abilities required.